With App-Embed plugin add a web-calculator created with Appizy to any post of your WordPress website. You can manage your web-calculator like any other item in the Media library of your WordPress website and embed them in any post type using a shortcode.
How does it work ?
Plugin installation
Appizy App-Embed is a free to use WordPress plugin. It can be found on the WordPress plugin section: https://wordpress.org/plugins/appizy-app-embed/
You can manually download it from this page or use the installation interface inside WordPress administration interface.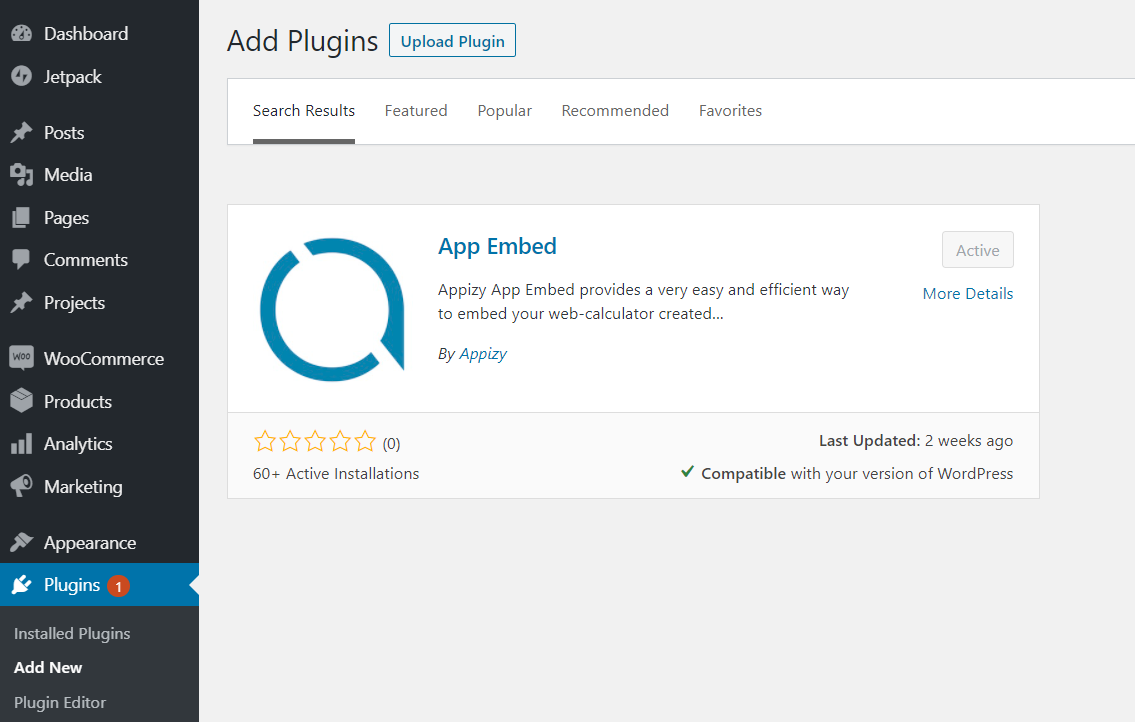 Shortcode setup
Once you have the plugin installed:
Go to your Media library and add your web-calculator to it.

Go to 'Tools > Appizy' to see all available web-calculators in your WordPress.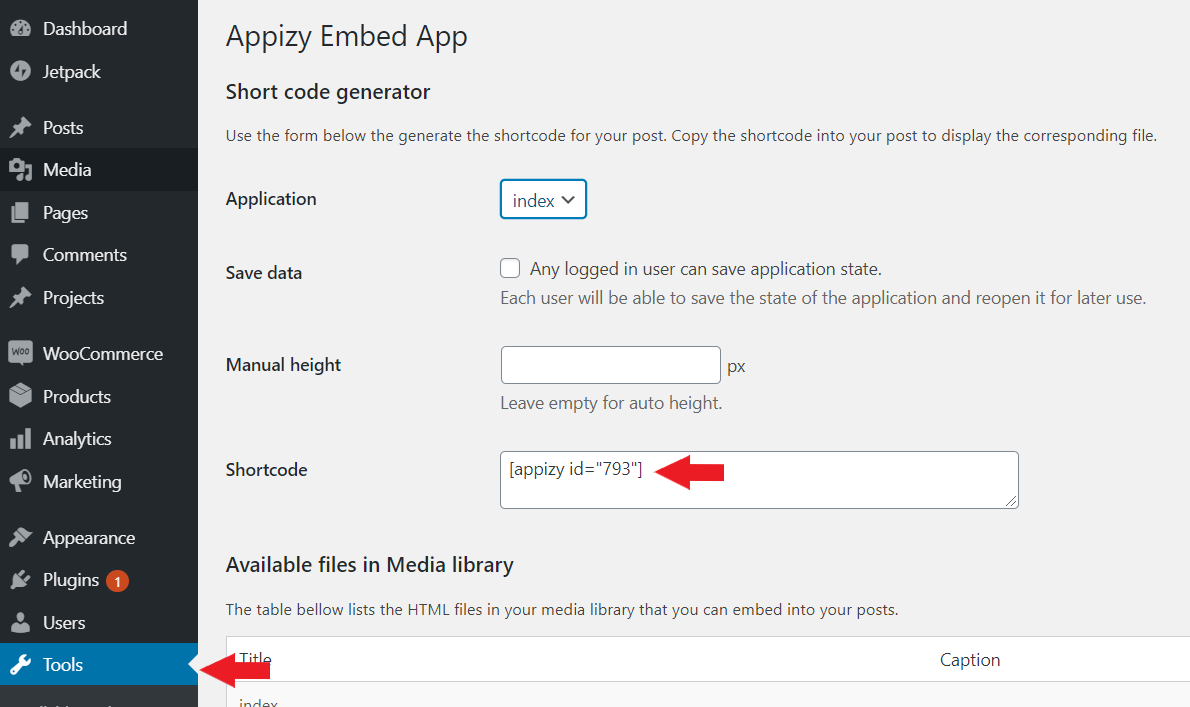 Copy the shortcode associated to the file of your choice and paste it into the post or page of your choice.
Save the content and open it. The web-calculator is now embedded into your content.
Github Project
App-Embed plugin is an OpenSource project under GPL-3.0 license. You can see upcoming features, know issues or report a new one on the GitHub page. You can also fork the repository and propose new features with a Pull Request.